2023 Youth Innovation Competition on Global Governance (YICGG2023)
Fudan University and Dali University joined forces to launch the 2023 "Rongchang Cup" Youth Innovation Competition on Global Governance (hereafter YICGG2023) on July 12 in Dali City, Yunnan Province, China. With its theme "Biodiversity Breeds Prosperity" (in Chinese "何以繁荣?万物并育,和实生物", a literal translation "Why prosperity? All things grow together, and all things live in harmony") the competition aimed to address the pressing global challenge of biodiversity loss, urging nations to collaborate in building a "community of life on earth" (in Chinese "地球生命共同体").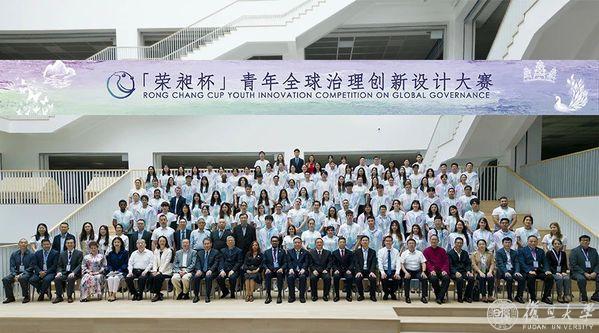 YICGG is an international competition that aims to provide an opportunity for those aspiring students who are interested in global governance to interpret and spread their ideas.
YICGG was launched in 2007 by Fudan University, sponsored by the United Nations Development Programme (UNDP) in China, Shanghai Rong Chang Public Welfare Foundation and organised by the School of International Relations and Public Affairs (SIRPA) at Fudan University. This year's competition also included a partnership with Dali University.
YICGG2023 attracted hundreds of contestants from all over the world, however, only 64 talented undergraduate and graduate students (B.A., M.A., and Ph.D.) from 29 countries reached the finals.
Mrs. Mireia Paulo, Head of Management of the Centre for EU-Asia Connectivity (CEAC), was invited as a judge, along with other 10 judges from European and Asian universities, to contribute with their expertise during the final rounds. Over a packed one-week program, selected finalists and judges united to present innovative solutions for urgent issues in biodiversity conservation. The participants engaged in presentations, debates, feedback sessions, fieldwork activities, and cultural exchanges, fostering a dynamic platform for collaboration and learning.
Photo credits: Fudan University.
At the opening ceremony, Prof. Jin Li, President of Fudan University and member of the Chinese Academy of Sciences emphasised the crucial involvement of youth in addressing the competition's theme. Reviewing the YICGG's 16-year history, he recognised the importance of young contestants' creativity and talents in shaping global ecological civilisation. President Li encouraged them to forge lasting friendships and collectively pave the path toward an Earth Community with a Shared Future, fostering sustainable development for generations to come.
The closing ceremony witnessed the unveiling of the "YICGG2023 We Youth Common Agenda – Global Biodiversity: Youth Involvement and Initiatives." The agenda rallied global youth to embrace biodiversity, promote ecological consciousness, and integrate biodiversity conservation into daily life, underlining their role as agents of positive change.
Prof. Su Changhe, Dean of the School of International Relations and Public Affairs at Fudan University stressed the critical significance of biodiversity in shaping the future of ecological civilization and humanity. He applauded this year's YICGG for igniting vision, passion, innovation, and consensus among the youth participants.
#YICGG2023 showcased the power of international collaboration and youth-driven innovation in addressing vital global challenges. As the world grapples with complex ecological issues, the competition stood as a beacon of hope, inspiring the next generation to proactively engage in creating a sustainable and interconnected world.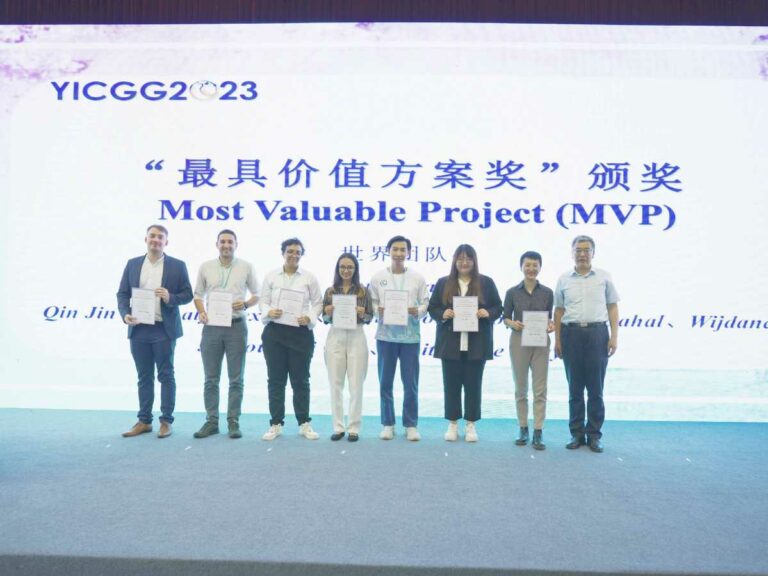 The competition's achievements extended to the winners, who presented groundbreaking ideas and projects. Xue Zhe, a Chinese Ph.D. student in Zoology at the University of Cambridge, shone as part of the Most Innovative Team, proposing environmental DNA and sequencing solutions for biodiversity conservation. Yao Bingran, a student from Fudan University, received the prestigious Ignite Talk Queen award for her exceptional presentation and communication skills. The team led by Wijdane Jeddou claimed the Most Valuable Project award for their proposal, "Daliversity – A Pokemon app that connects us with nature." The app ingeniously gamified biodiversity preservation, effectively engaging a wider audience in environmental conservation efforts.
The event's resounding success underscored the pivotal role of youth in shaping global governance and biodiversity conservation. Empowering young minds and providing a platform for their ideas, YICGG2023 demonstrated the potential of collective action and innovation in creating a sustainable future. As winners and participants continue to explore their projects beyond the competition, their endeavors will undoubtedly contribute to fostering a harmonious relationship between humanity and the environment, bolstering global commitment to biodiversity preservation and ecological civilisation.
#YICGG2023 appearance in news: 
2023 China-Europe Track II Digital Dialogue Plan  Mrs. Mireia Paulo, as CEAC Head of Management, was invited to participate in the 2023 China-Europe Track II
WUN welcomes new member Ruhr University Bochum We are delighted to announce that Ruhr University Bochum has joined the Worldwide Universities Network. Read more related