Fudan Exchange Programme Summer Semester 2024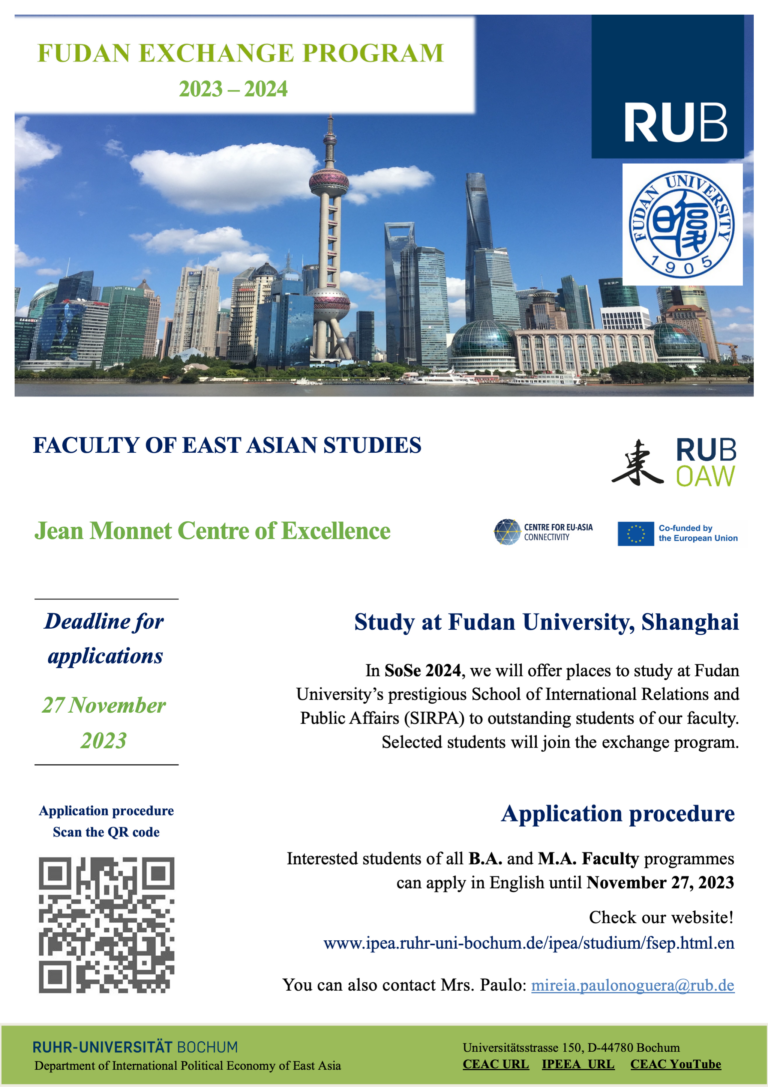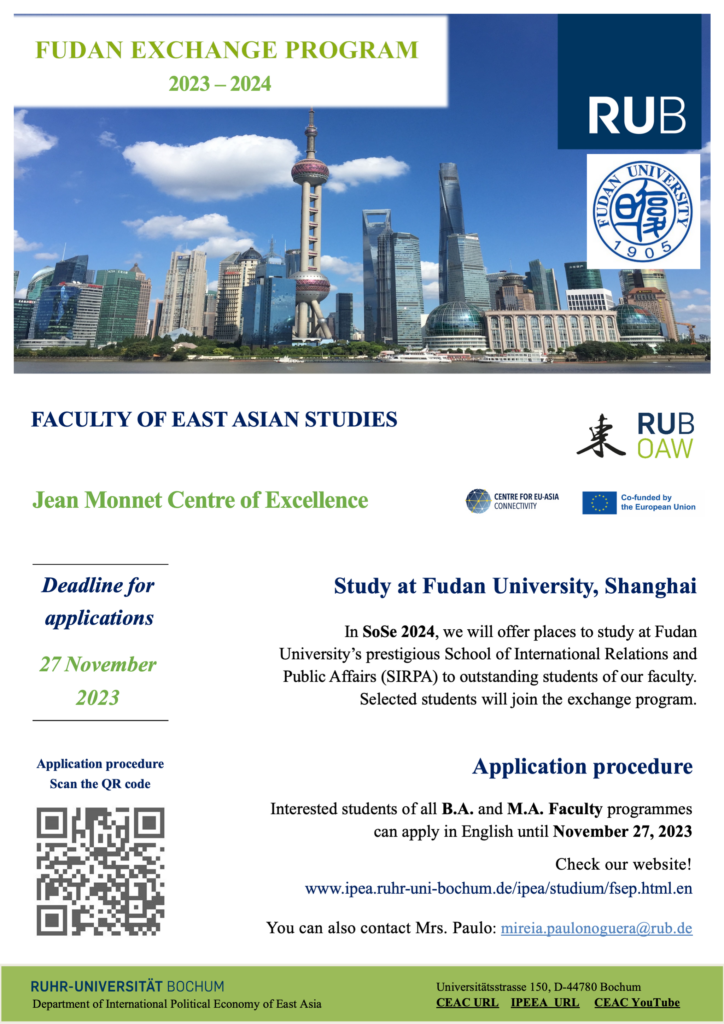 Study at Fudan University, Shanghai
In the summer semester of 2024, we will offer places to study at Fudan  University's prestigious School of International Relations and  Public Affairs (SIRPA) to outstanding students of our faculty.  Selected students will join the exchange programme.
APPLICATION PROCEDURES
Interested students enrolled in B.A. and M.A. OAW Faculty programmes can submit their applications in English until November 27, 2023.
Please send your application in a single electronic form (as a PDF file) to both Prof. Sebastian Bersick and Mrs. Mireia Paulo with the subject line "Application Exchange SoSe2024 SURNAME_Name."
Successful applicants will be invited for a personal interview between December 1st. Please ensure your schedule is flexible during this period.
Download the application details below.