The 27th International Euro-Asia Research Conference
Barcelona, Spain: November 2-3, 2023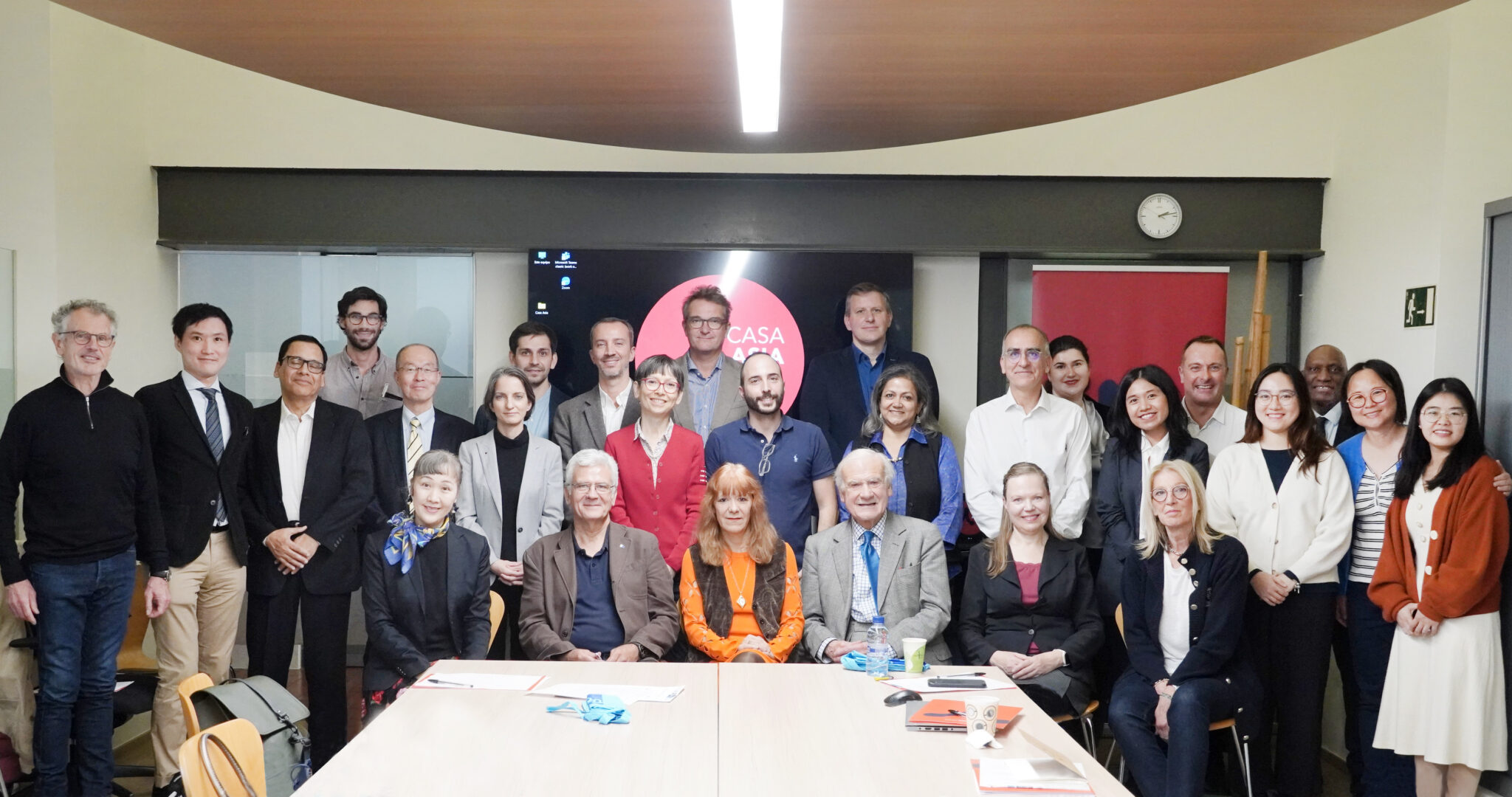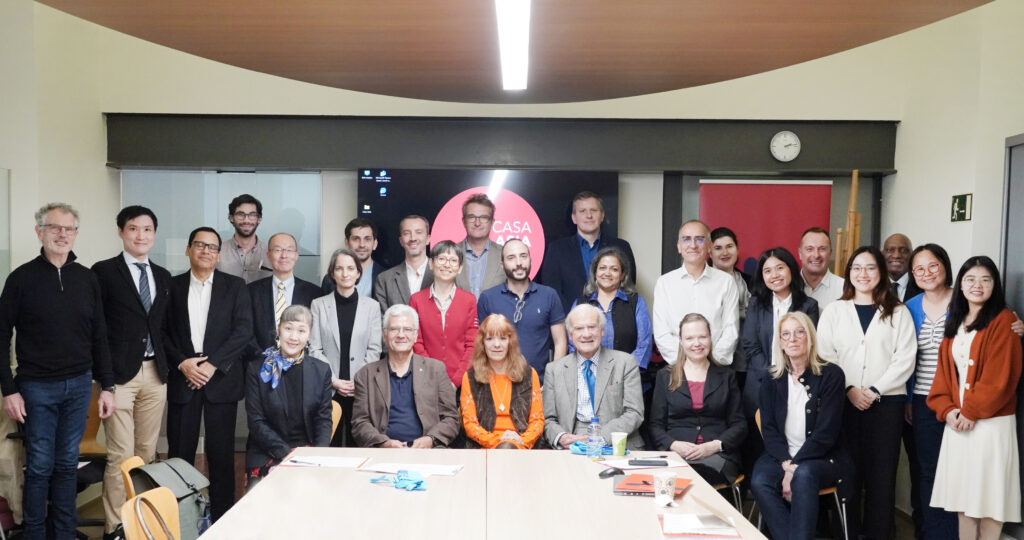 The 27th International Euro-Asia Research Conference took place at Casa Asia in Barcelona, a pivotal gathering bringing together esteemed academics and experts in the realm of Euro-Asia business management. Focusing on the theme "Evolving Euro-Asia Business Management: Changing Political and Economic Perspectives," the conference unfolded over two days, addressing multifaceted topics reshaping the global socio-economic landscape.
This international research conference was co-organised by Casa Asia, Universitat Oberta de Catalunya, Sheffield Universita, University of Limerick, University of Pau, University of Poitiers, Institut Mines-Telecom Business School, and Ruhr-Universität Bochum.
Several CEAC researchers made contributions at the international conference. Professor Sebastian Bersick presented insights on "Chinese Involvement in European Seaports: The Case of the Port of Hamburg," while Mr. Felix Doege's paper focus on "The Governance of Cryptocurrencies and Japan's Partial Return to a Developmental State in Finance." Professor Jörn-Carsten Gottwald collaborated with Professors Steffi Weil from Antwerp Management School and University of Antwerp, Markus Taube from the University of Duisburg-Essen, exploring "The Securitization of Supply Chains: The EU Chips Act and Taiwan's Silicon Shield." Dr. Ilker Gündoğan shared perspectives on the "Strategy for the development of Chinese football," and Mrs. Mireia Paulo presented findings on "Adapting Business Landscapes: Examining EU-China Cross-Border Data Flows and Business Management Practices." These presentations added valuable insights to the conference's discourse, covering diverse aspects of global business and academia.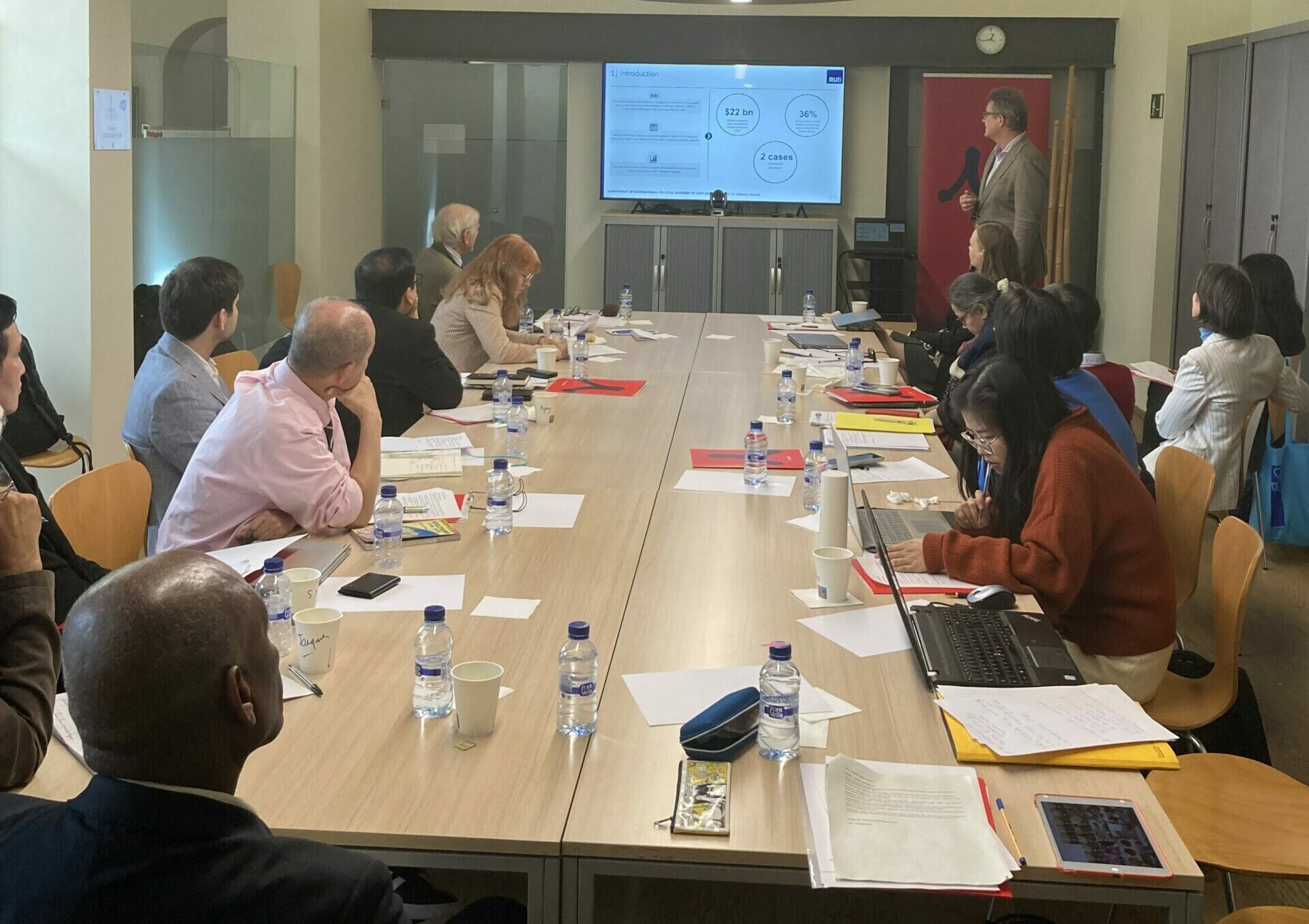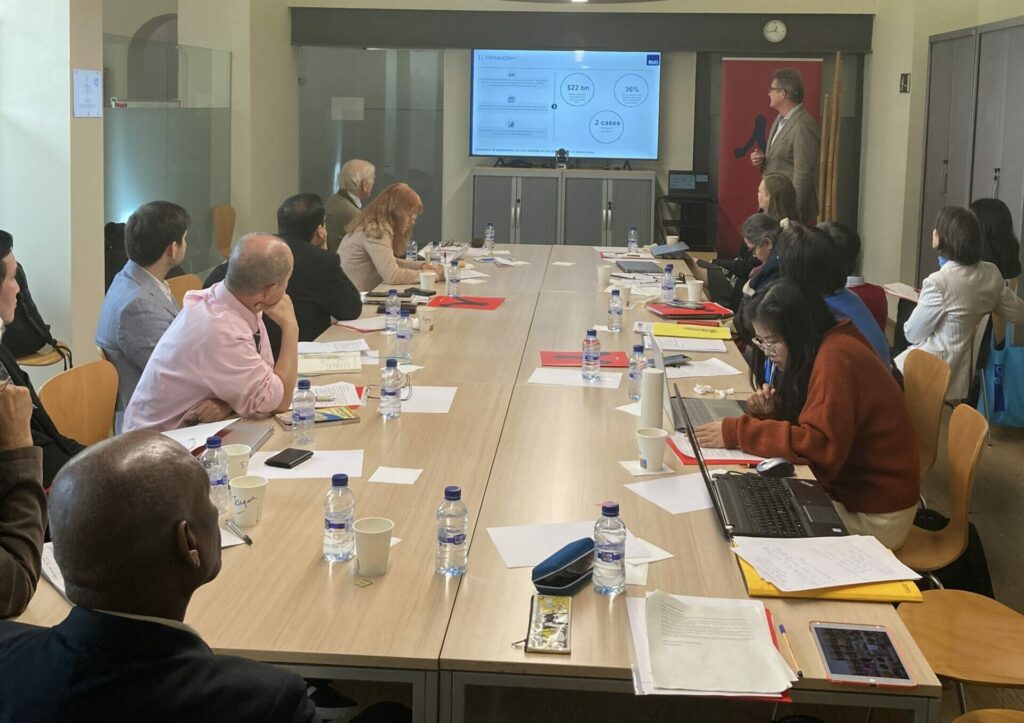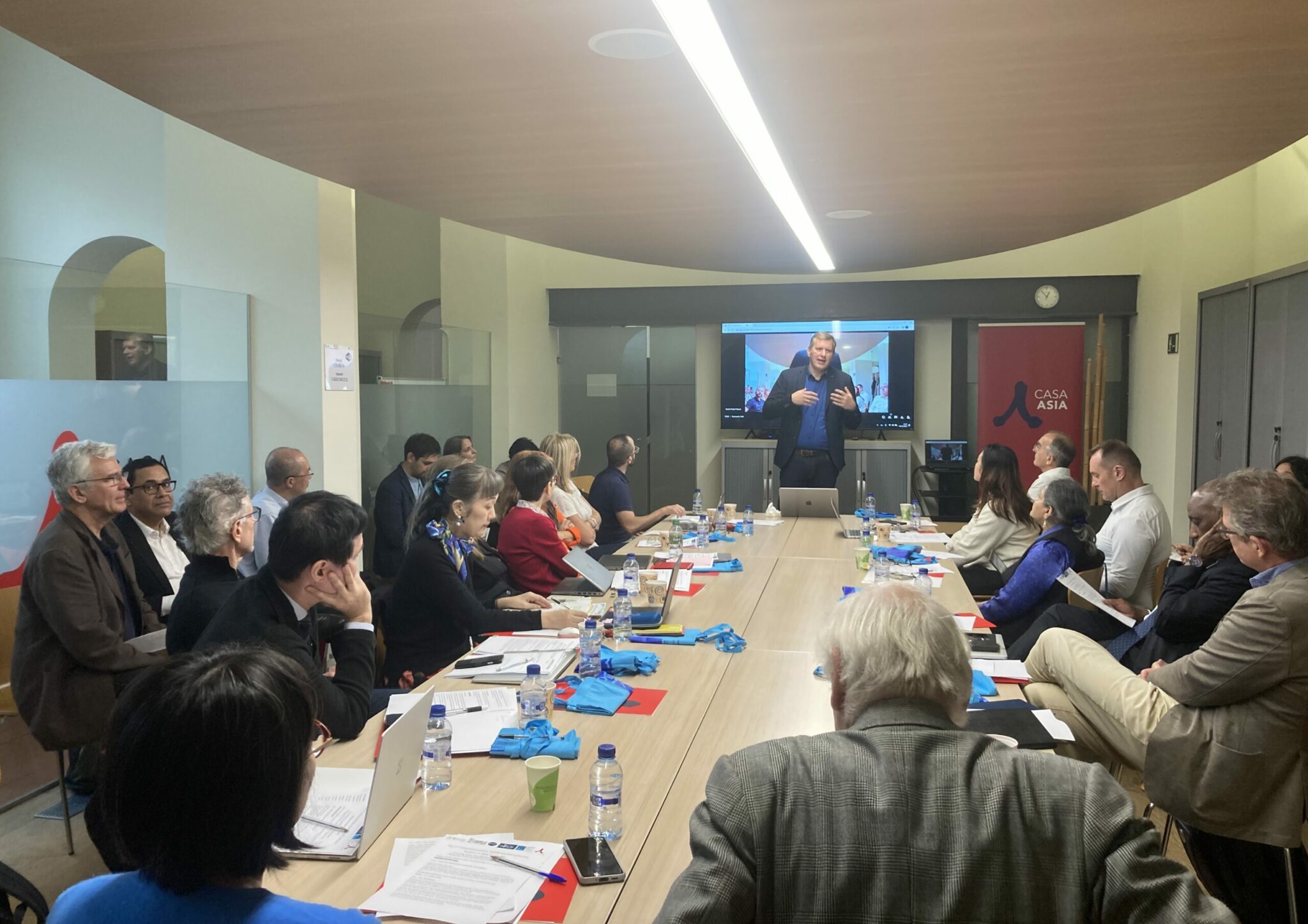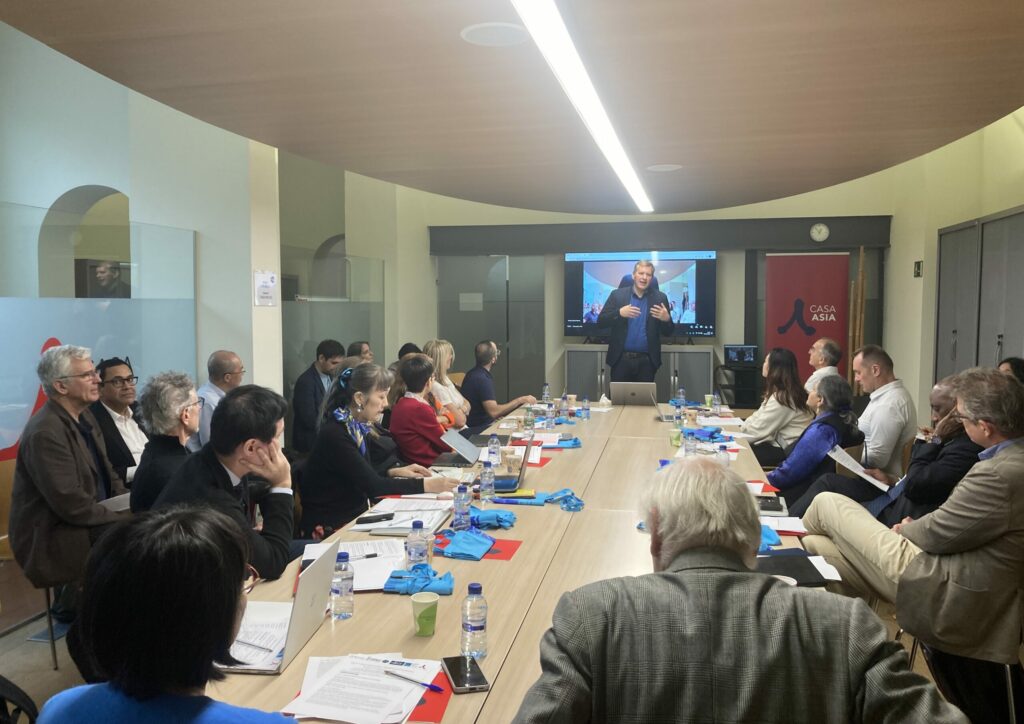 The inaugural day commenced with an introductory conference by Robert Talor, an Emeritus Professor from Sheffield University, marking the formal inauguration of the academic deliberations, setting the tone for the engaging academic discourse ahead and emphasising the importance of collaborative academic initiatives.
The day continued with a series of informative research project presentations led by distinguished scholars and researchers. Attendees delved into a range of pressing topics during Workshop 1, covering energy prices and geopolitical dynamics, disability inclusion, leadership's impact on innovation in SMEs, supply chain securitization, governance of cryptocurrencies, and the effects of built environmental factors on workplace productivity. The second workshop commenced probing frugal innovation in aerospace, corporate support reshaping India's social sector management, and other critical topics in European and Asian contexts. As the day progressed, workshop 3 explored diverse subjects, including the adjustment challenges faced by Indian professionals in Japan, EU-Indonesia negotiations on palm oil policies, readiness factors for internationalization among Vietnamese SMEs, economic uncertainties in North Korea, and obstacles faced during export-led growth amidst crises. The final day featured workshop 4, spotlighting talent acquisition strategies of Chinese firms in Europe, the evolution of the Chinese football strategy, revenue management in the Japanese airline industry amid the COVID-19 crisis, and the implications of EU-China cross-border data flows on business landscapes.
The plenary concluding session encapsulated key insights. The 27th International Euro-Asia Research Conference in Barcelona served as a platform for academic discussions, fostering international cooperation and knowledge exchange at the intersection of academia and practical business challenges.